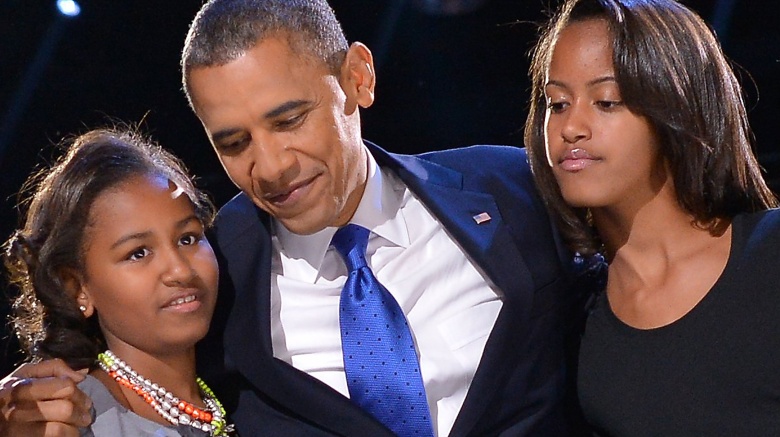 It's been over eight years since Sasha and Malia Obama took office as the "first kids" of the United States. But the Obama sisters aren't kids anymore. Recently, Sasha and Malia turned 14 and 17, respectively. Following in the footsteps of their fashionable First Mom, the Obama sisters have become fashion icons on their own, transforming from cute tweens to sophisticated teens right before our eyes. Here are some great moments in Obama sister style through the years. Look out, Michelle—your girls are hot on your heels as the best-dressed ladies in America.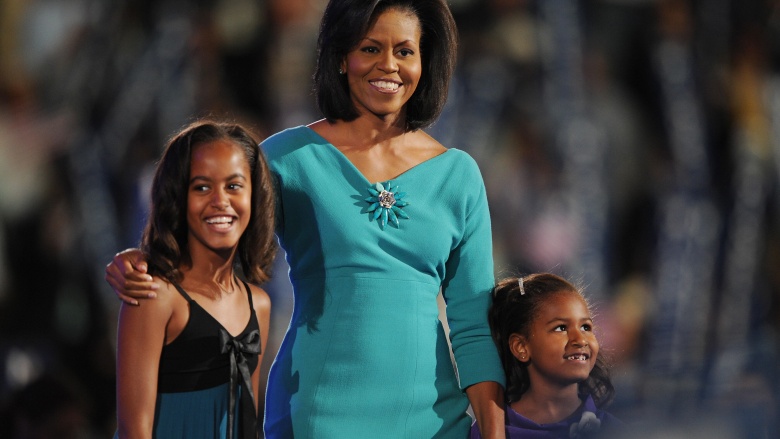 2008: THE DEMOCRATIC NATIONAL CONVENTION
The future first family looked perfectly put together in jewel tones at the 2008 Democratic National Convention. This event marked the beginning of the Obama family's political journey that would end in two full terms of service. Even from their first convention in the spotlight, Sasha and Malia exhibited style and grace like only a first family could.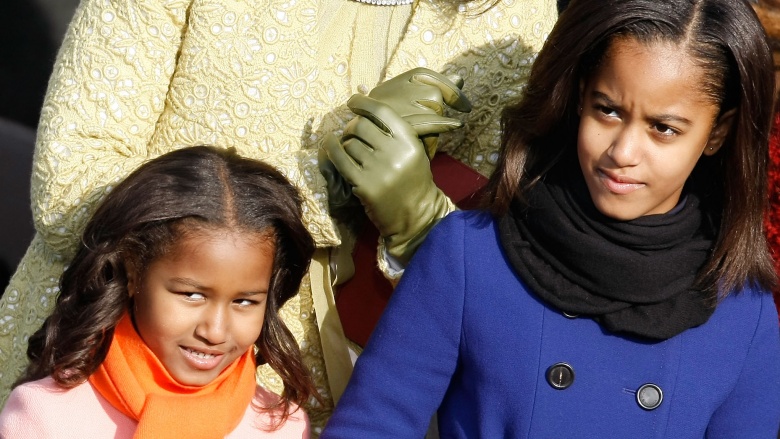 2009: PRESIDENT OBAMA'S FIRST INAUGURATION
For Barack Obama's first presidential inauguration in January 2009, the Obama sisters stepped out in classic coats designed especially for them by J.Crew. Malia looked stunning in sapphire blue while Sasha looked age-appropriate in tones of orange and pink. Over the years, Michelle Obama and her daughters have frequently turned to this iconic American brand for classic statement pieces.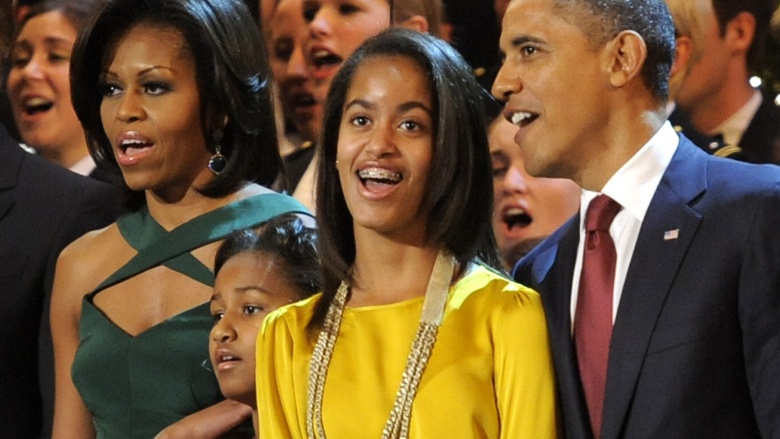 2011: CHRISTMAS IN WASHINGTON
The Obama sisters really shined on stage in 2011 for the 30th annual Christmas in Washington concert held at the National Building Museum. Joined by celebrities like Justin Bieber, Jennifer Hudson, and Cee Lo Green, Sasha and Malia stood out from this A-list lineup in beautiful holiday frocks. Malia looked all grown up in a mustard yellow dress with bell sleeves by Elizabeth and James, and Sasha looked lovely in lavender tulle.
2013: PRESIDENT OBAMA'S SECOND INAUGURATION
At the start of President Obama's second term in office, it was remarkable to see the photos that showed how much the first daughters had grown up in just four short years. Entering the inaugural ceremony in complementary purple coats, Malia wore J.Crew (again) while Sasha opted for Kate Spade. The two looked adorable as usual, but when they pulled out an iPhone for obligatory selfies, these two proved that no matter how grown up they looked, they were still just kids.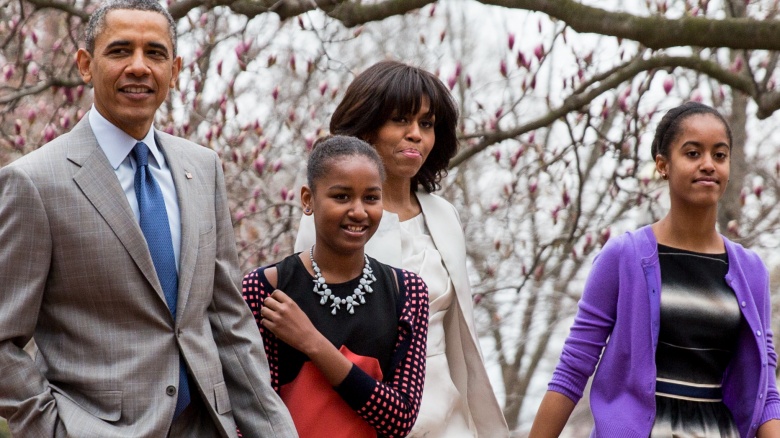 2013: ATTENDING EASTER SERVICES
On Easter Sunday in 2013, the Obama family racked up some major style points. In a black and coral shift dress, Sasha Obama made tween fashion look sophisticated while Malia wore a dress reminiscent of her mother's classic style. Both girls wore ballet flats to pull together their stylish spring ensembles.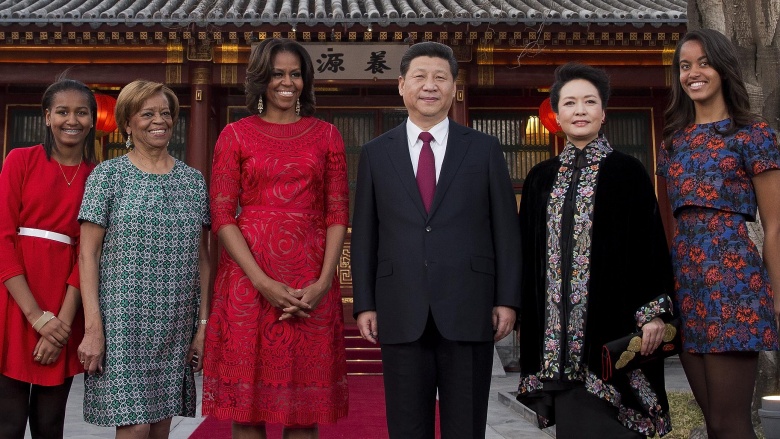 2014: VISITING THE PRESIDENT OF CHINA
On a trip to China to visit President Xi Jinping and his wife Peng Liyuan, the Obama ladies coordinated their outfits in hues of red. Sasha's bright red dress was cute and flattering next to her mother's choice. Malia, however, wore a versatile, two-piece outfit from Topshop that sold out soon after photos of the young lady emerged.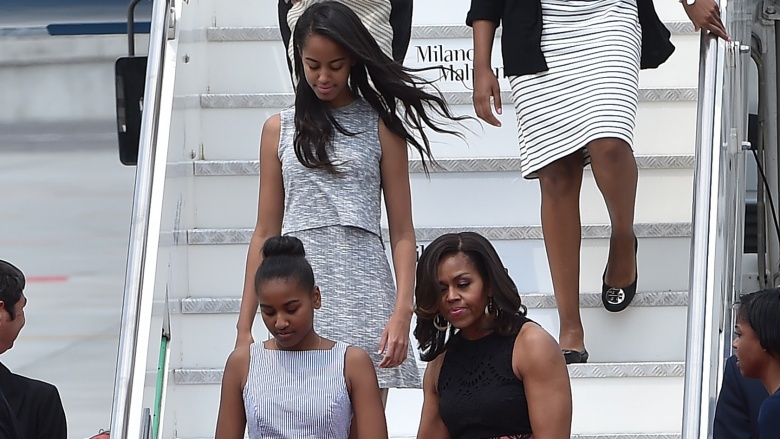 2015: ARRIVING IN ITALY WITH THE FIRST LADY
Summer 2015 was a season full of travel for the Obama ladies. Arriving in Milan, Italy in June with their mother, Sasha and Malia both sported chic and effortless style. For trendsetters like these two, they wouldn't travel in any other way. Sasha, who is almost as tall as her mother, showed her trendy teenage style in a dress by American Apparel and a pair of leather gladiator sandals. Malia showed off yet another two-piece ensemble.