A delightfully competitive first set gave way to one-way traffic as Serena Williams answered the Maria Sharapova query for an 18th straight time.

Williams, the world No. 1, withstood a steady challenge from Sharapova in a
55-minute first set and then blew the match open, winning 6-4, 6-1 to book her place in the Australian Open semifinals.
She'll face No. 4 seed
Agnieszka Radwanska
there.
Here's what happened inside Rod Laver Arena on Tuesday afternoon (AEDT).
Scoreline: [1] Serena Williams (USA) defeated [5] Maria Sharapova (RUS) 6-4, 6-1
Williams has never looked back after these two players engaged in a classic semifinal here in 2005, the American winning her first of 18 in a row 2-6, 7-5, 8-6. Their quarter-final Tuesday was a re-match of last year's championship, which Williams won in two tight sets.
What it means: The victory pits Williams, 34, against Poland's Radwanska. Serena holds a commanding 8-0 head-to-head lead against the crafty, all-court player, including a win in the
2012 Wimbledon
final. Radwanska dismissed
Carla Suarez Navarro
in straight sets earlier in the day, 6-1, 6-3.
Sharapova, long known as tennis' great and tenacious fighter, hasn't presented a third set challenge for seven consecutive matches against Williams, when the two went to a decider in the Miami final in 2013. Williams, herself a never-say-die competitor, again proved to be better in every category on this day, serving stronger, taking bigger cuts at the ball and winning key points when she needed them most.
The great question looms: Will Sharapova ever be able to beat Williams again? At this point, it's looking less and less likely.
After a brief visit from the tournament doctor between sets, Williams looked unstoppable in the second as Sharapova wilted. She hit 12 winners in just seven games, holding her unforced error count to four as Sharapova's balls began to spray. The writing was on the wall: Serena's foot was pressed hard on the gas pedal, and Sharapova at this point was a mere passenger along for the ride.
Williams closed the 92-minute clash with a forehand put away at the net, her 31st winner of the day.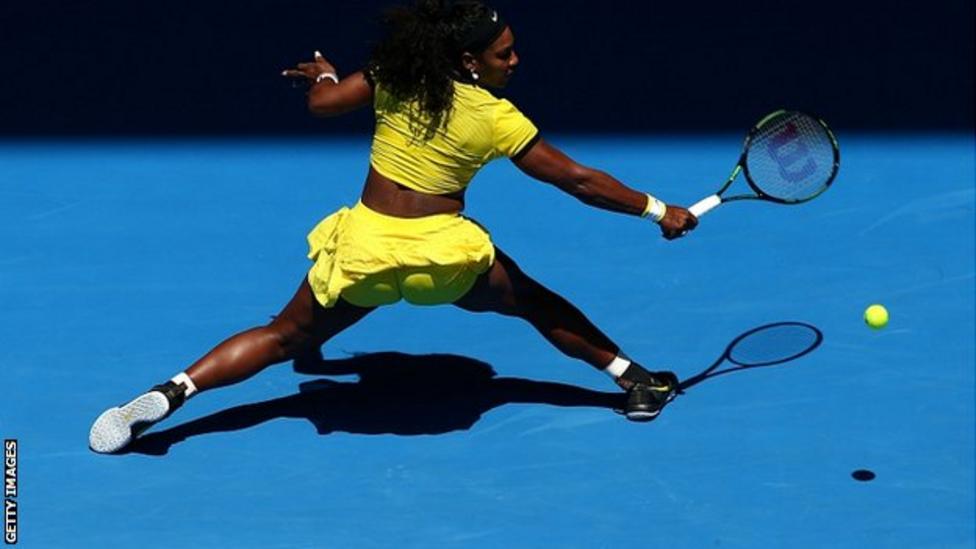 Coach's insight:
"At the start of the match she wasn't feeling good at all," said Williams' coach Patrick Mouratoglou. "She was dizzy, which is why she called the doctor. The first set was a struggle. She won it, and then she started to play better and the second set was totally different."
What was said:
"It was super intense," Williams said on court after the win. "She's an incredibly focused player who's won Grand Slams for a reason. You have to come out with a lot of fire and intensity."
"She played quite explosive," Sharapova, 28, told reporters after the loss. "It's always frustrating [to lose to her]. It's motivating too, though. She's at a different level. She makes you go back to the drawing board, not just for me but for the other players."
Sources: USA TODAY SPORTS, Blitz Sports, Reuters, AAP