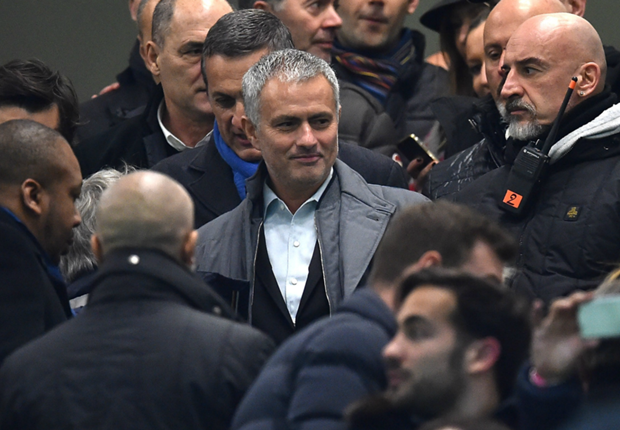 The first class International coach has admitted he could have a second spell in charge at
San Siro in the future as rumours of a move to Manchester United continue to gather pace.
After spending the weekend catching up with old friends at San Siro, Jose Mourinho has admitted he could manage Inter again in the future.
The 53-year-old attended the Nerazzurri's Serie A clash with Sampdoria on Saturday as a guest of Bedy Moratti, the sister of the club's former president Massimo.
Mourinho spent two years in charge of the club before leaving in 2010 after winning the treble in his final season in charge.
However, he is currently out of work after being sacked by Chelsea in December and has been strongly linked with Manchester United, but he says Inter is another possible destination.
He said: "This is like coming back home to a family. It feels like it's been six days more than six years since I've been away.
"The greatest thing about football, more important than results or victories, is the human rapport and friendship that remains.
"Could I return [to Inter] one day? Why not. I returned to Chelsea, so why not back to Inter too? I just want everything to go well for the current president and Roberto Mancini at Inter."
goal