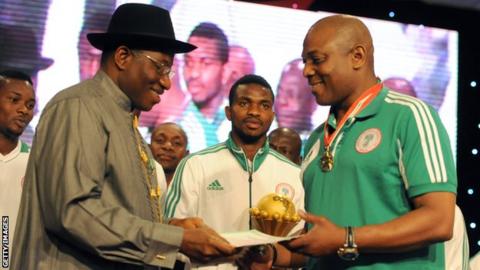 Nigerian President Goodluck Jonathan (left) held a banquet
 in honour of Stephen Keshi (right) and the Nigeria team
after they won the 2013 Africa Cup of Nations

One of African football's best-known figures, Stephen Keshi, has died at the age of 54, the Nigeria Football Association has said.
A former captain of the Nigeria national team, Keshi was one of only two men to win the Africa Cup of Nations both as a player and a coach.
He also managed Togo and Mali, and his playing career included a spell for Belgian club side Anderlecht.